2021/2022 Health, Work, and Fitness
A friend asked about whether I have been "Looking back and reflecting?" or if I have been "Looking ahead and planning?"
Lately, it's been almost 100% looking ahead. I think because time has gotten a bit strange over the past two years. I attribute this to the number of inputs that we're now considering. Now that I'm thinking about coaching, startups, macro-economics, web3, etc. etc. you begin paying attention to so much that time starts to feel odd. Volatility and variance are both increasing in our global world.
I wanted to share some reflections on the past year as a way of looking back, with a bit about what I'm looking at in 2022.
Typically I write fairly philosophically, but today I'll get more practical.
Looking back...
Mental/Health in 2021
Synctuition
I've done a good deal of meditation through Waking-Up app and Headspace. To try something different, I began using more active "imaginative meditation" via this app called Synctuition. It uses bi-neural beats and sounds to put you into a more relaxed state, with a bit of guidance.
It's unlike any other type of meditation in that you're supposed to allow for a more active and imaginative mind rather than returning below the clouds to watching your thoughts or breath.
Unplugging for 2 Weeks.
I learned a LOT from my cabin experience in Northern California for 2 weeks in November. My takeaways were actually very work-focused, despite not focusing that much on work. When you take 7-14 days away from inputs, you start to regain some clarity about how you spend your time, and what is important and should be top priorities vs. what is day-to-day noise. You are very "productive" but in a totally different way. Things settle down, and other things surface when that happens. I will hope to do something like this every year if/when possible.
Breathing/Sauna
For more health-related aspects of life, I have done a good deal of Wim Hof, and explored more science around our breath.
Having access to a sauna, and doing anything Hot/Cold has been one of the best things I can do for health each week.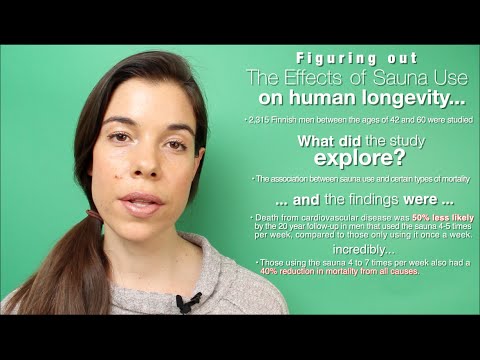 Fitness in 2021
Future Fit
I am someone who is fairly health-obsessed, so I have tried almost everything. From years of yoga, HIIT workouts, acupuncture etc. Thanks to the Pandemic, my gym routine was more off than it's ever been.  
I wanted to get back into a routine, so I thought a trainer was a great way to program for myself progress. I signed up for Future Fit to have a virtual trainer who lays out workouts every week ahead of time for me to do.
As for routine itself, I am mostly focused on weight lifting.
Work in 2021
Developing My Own Internal Metrics for Success
Ok, this one is more philosophical, but I think one area that emerged for me in 2021 was developing more of my own set/dashboard of what success means to me, and how I can separate that from what other people determine success to be.
Everyone's path is so different, yet it's really easy in the social media era to get caught pursuing what someone else is wanting, or wanting you to pursue. There is a good book on this generally called "Wanting."
But how this developed took a lot of time and introspection. What it leads to is a change in how I take on work opportunities.
Sometimes that can mean being confusing to other people, which is ok if I am solid with myself for what it is that I am trying to do.
That solid foundation is what you refer back to, and gives you ground to stand on when interacting, making decisions, etc.
Gestalt Therapy
Last year I really continued to develop my skillset as a coach by working with Morgan Goodlander, former Director of Therapy at Esalen (In Big Sur) to learn Gestalt Therapy. It's changed a great deal of how I work with my clients, most notably that I pay more attention to their process cycles and experiences.
Many business coaches focus on business activities, but I am focused on the person who is doing the activities as much as the activity itself. There is, for example, knowing tactically how to hire or fire someone. Then there is the experience of hiring and firing someone. The level of experience is where things really are happening.
We have a world of tactical "content" – yet most people cycle from book to book, blog to blog, tweet to tweet. What really matters is not the information you're consuming but your ability and experience to work presently with yourself and the materials to change your life.
Looking ahead to 2022...
Oculus Quest
One of the first things I'll do in the new year is pick up an Oculus Quest. I am interested in not only experiencing VR, but testing working within VR. This means setting up my own desk, workspace, taking meetings etc.
From the sound of it from friends, this may become a larger staple of my working routine.
Hiring an Editor for Writing
I started working with an editor for longer-form writing. Someone to balance out my tendencies and weaknesses. The goal is for me to begin turning my writing into more formal and categorical pieces and reads. I have gotten to the point today where, after writing hundreds to thousands of posts, I want to formalize the writing more into cogent concepts that can be followed more concretely. This could take the form of books, e-books, courses, etc.
So, in 2021, I hope to up the production of writing but publish the same amount.
Web3, Crypto Development, and Investing
I've been writing frequently, investing, and studying obsessively for a few years now in the Crypto market. I think we're entering an entirely new phase now. I remember (and still get) massive amounts of skepticism, but I see that changing. It has been kind of wild to witness the progress, culturally and technologically.
How do brands onboard and completely retool to embrace this new era of the web?
I will be sharing more about that through writing, audio, etc.
How do people position themselves, in their career, and with their investments in a new era of technology and culture?
My Art$Attention blog (and personal Twitter) also share more on this.
It's an extremely exciting time for brands, freelancers, creators, and investors, and I'm happy that I personally feel like I intersect with all of those categories.
Caffeine Blog in 2022
I would love to share more writing like this with you and be a bit more personal on this blog. So I will try and share more informal, from me to you, type posts just riffing on what is top of mind.
---
I hope you have an awesome holiday, and start to the new year.
If you're a Founder/CEO/Creator looking for 1-1 coaching, don't hesitate to find me here.
And as always, if I can help, or if you have anything to share, feel free to hit reply. Email is a 2-way street.
Creative Caffeine Newsletter
Join the newsletter to receive the latest updates in your inbox.